Ben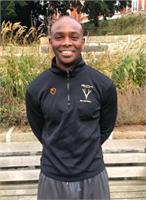 Ben instructs the following:
Power through a full body workout to improve flexibility, core & your range of movement, exercises designed to stretch and lengthen the spine, loosen up tight hip muscles and strengthen the abdominals.




A full workout which combines Pilates exercises into high intensity interval sequences. This routine will make you feel stronger and fitter. Some Pilates experience is necessary.




This is a mat work beginners ability class with options to suit different abilities. The class will focus on strengthening the core, increased spine mobility, improved circulation, flexibility, breathing, posture and body awareness.




In this class we use light weights, resistance bands and fitness circle. These tools create additional scope to Pilates exercises such as extra muscle toning and increased effort from core muscles to support the arms, chest, shoulders, shoulder blades and back.