Junko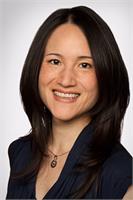 I have been developing my practice as a holistic therapist since 2001, first qualifying in foot reflexology.
My interest in the healing arts and yoga began at a young age while growing up in Japan within a family that embraced these for their health and well-being. It was after experiencing first-hand their effectiveness in overcoming a period of ill health that I decided to go into training.
Alongside my work as a therapist, I teach Okido Yoga, a style that comes from Japan. Having had many years of experience working with wholefood, organic and macrobiotic foods, I am also a firm believer in the healing power of foods. Recently I qualified as a teacher in Natural Nutrition and Life Energetics after completing an advanced training course with Montse Bradford Bort in Barcelona, Spain.
I apply an intuitive and caring approach to my practice, drawing from all my training and experience with the aim to effectively support each individual client and student to feel their best – at one with themselves and flowing with life.
Junko has been teaching Okido Yoga since 2011 after experiencing its benefits through a period of ill health and completing a 4-year training. Her aim as a teacher is the same as her aim as a holistic health therapist: to support people in feeling their best, at one with themselves and flowing with Life.
"Through attending my classes, I would like people to connect with their inner peace and joy, their Life Force, and gain the many physical and mental health benefits that come with this unification."
Junko instructs the following:
Yoga for Stiffer People

With correct alignment of posture, breath and movement, it is possible to deepen into the moment and enjoy the benefits of yoga no matter how stiff one feels! The class will include an extensive warm-up to loosen and release tension. A central focus will be on respecting the physical body's limits.

The teaching is primarily inspired by Okido Yoga, a Japanese school of yoga. As well as classical asanas, it includes corrective exercises to address physical distortions, and strengthening exercises to encourage a strong 'hara' (centre of gravity) which all work to deepen our connection with our whole being.