Cheryl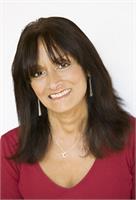 Cheryl is a Holistic therapist with over 20 years of experience in the field of Homoeopathy, Wellbeing Coaching and Indian Head Massage.
Using individually chosen homeopathic remedies she has helped many people to fully regain their health from stress related conditions such as IBS, insomnia, PMS and chronic fatigue to emotional problems focusing on low self-esteem, anxiety, prolonged grief and depression.
As a Transformational Wellbeing Coach she will help you identify and move through the blocks that are stopping you from having and living the life you have always dreamt of and make them a reality. Releasing up stagnant energy you will learn how to manage your stress levels, freeing you to develop new relationships with your work, loved ones and how you live your life.
Indian Head Massage is an instant relaxation technique. Remaining fully clothed and without the use of oils Cheryl will massage your head, neck, shoulders and face to relieve stress, muscle tension and eye strain. It brings about a sense of peace and wellbeing. Originating in India it is used regularly to prevent illness and strengthen the mind and the body. It is suitable for men and women alike.
Cheryl is currently not instructing any classes.