Charmian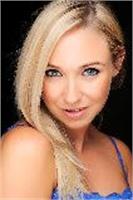 I come from a Theatre background where I studied Dance, Exercise and relaxation; Alexander Technique and Movement for the Actor. This is also where I 1st started to practise Pilates and I like to draw upon these principles' in my classes.
I then went on to train as a Pilates teacher and Personal trainer focusing on core strength, posture and flexibility. I believe everyone can improve their posture whatever age and release tensions that we hold in our bodies from everyday life.
Charmian is currently not instructing any classes.