Shanti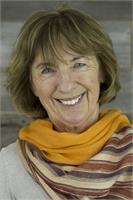 My fascination with Yoga started over 30 years ago and I trained in India with the Sivananda lineage 15 years ago. I teach Classical Hatha Yoga, which means my classes are dynamic, but with a slow meditative pace, allowing the student the time to explore, reflect and grow. I encourage students is to arrive on their mat with an open mind and an open heart.
Shanti instructs the following:
The focus is on alignment, where the asanas (postures) are held to develop strength, and flexibility. This includes pranayama (breathing exercise to increase energy) and meditation. Suitable for all levels including beginners.




A classical hatha flow yoga class, the class can be tailored to your level, to be more dynamic or gentle and is suitable for those with some experience L1-2.