Louise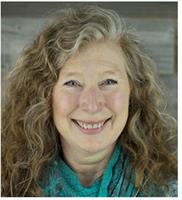 I have practised Yoga for about 25 years and taught it since 2002, I believe Yoga isn't just something you do on your mat with a teacher but a lifestyle, a whole way of living and thinking.
In my classes I emphasise the importance of relaxation and breathing in every moment! And am very keen on encouraging students to be aware of sensations in their bodies as they move and hold postures. Correct alignment in postures is important to me and I enjoy teaching fluid movement synchronised with the breath.
Louise instructs the following:
Iyengar - BKS Iyengar was one of the most famous yoga teachers of the 20th Century and he brought yoga to the West. There are no sun salutations, and the asanas (postures) are held for some time. This is a good way to learn the yoga asanas and is good for beginners, or those with injuries, or older practitioners.




A classical hatha flow yoga class, the class can be tailored to your level, to be more dynamic or gentle and is suitable for those with some experience L1-2.




Where slowness is key and poses are held using props to allow precious time for the practitioner to savour the body opening, releasing and letting go. A highly calming and soothing yoga for mind and body tapping into the layers within us that needs this pace to unwind and pause.

Class includes Restorative Yoga, gentle Somatic movement & simple myofascial release techniques to help with range of motion & tension. Blissful!