Laura Le Feuvre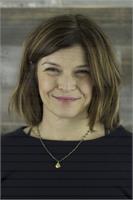 Laura Le Feuvre instructs the following:
A classical hatha flow yoga class, the class can be tailored to your level, to be more dynamic or gentle and is suitable for those with some experience L1-2.




Join us for a meditation to reset on your lunch break.

No equipment needed.


Meditation promote relaxation, build internal energy or life force (qi, ki, prana, etc.) and develop compassion, love, patience, generosity and forgiveness.